Please prayerfully consider partnering with Deeper Conference!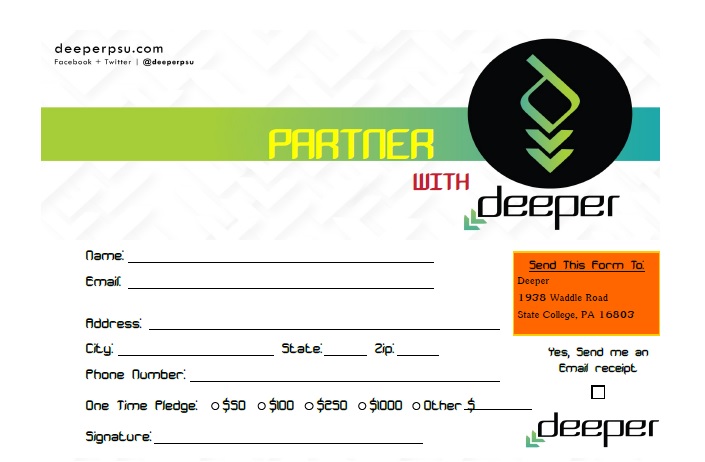 Download Deeper support form 2017
Follow the link above, print out the form and send it to:
Deeper                                                                                                                          1938 Waddle Road
State College, PA 16803
Or Simply click the button below:
Thank you for partnering with Deeper conference.
The students from all over the world that attend Penn State thank you as well!